Laser Hair Therapy Treatment for Hair Loss
HAIR LOSS TREATMENT & PREVENTION FOR MEN & WOMEN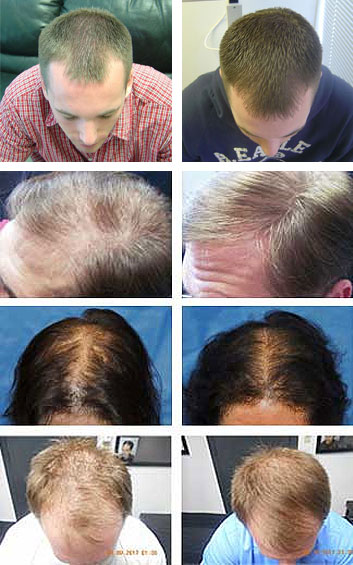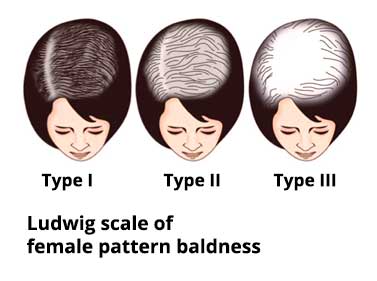 Laser Hair Regrowth
Treatment for Hair Loss
Non-Surgical Hair Loss Treatment & Prevention
For men and women suffering from genetic or hereditary hair loss, low-level laser hair therapy has been show to slow or halt the progression of hair loss and help stimulate healthy hair regrowth.
FDA cleared low level laser hair therapy (LLHT) utilizes low level laser energy, or "soft" laser light to treat androgenetic alopecia (hereditary) hair loss in both men and women. In clinical studies, it has been shown to stop the progression of hair loss in 93% of patients.
Low Level Laser Therapy is a non-invasive, non-chemical treatment for hair loss. FDA cleared laser hair loss treatment therapy is a clinically-accepted, non-surgical treatment option for men and women experiencing the early stages of hair loss due to Androgenic Alopecia (genetic or hereditary pattern baldness).
The medical community has shown broad acceptance of this technology as an effective treatment for both men and women. With laser hair therapy, you can achieve thicker, fuller, shinier, and healthier looking hair.
Laser Hair Loss Treatment & Prevention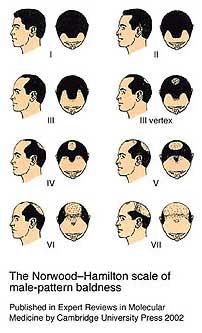 The low-level lasers are "soft" lasers often referred to as "cold" lasers, and do not have the thermal component that we normally associate with laser light. Rather, Low Level Laser Hair Light (LLLT) therapy treatments utilize a device containing therapeutic soft low level light lasers which delivers light energy directly to the scalp.
Laser hair therapy was developed in Europe in the early 1960's and used for improving hair volume and hair shaft quality and prolonging the life of hair color and improving hair colors and perms.
Laser Hair Therapy Benefits
Increases blood supply to the scalp by 54% after initial treatment.
Stimulates hair follicles.
Stops the progression of hair loss is 85% of patients.
Increased hair strength and elasticity.
Fuller, shinier, softer, thicker looking hair.
For post-operative transplant surgery, laser treatments have been shown to help newly transplanted hair to thrive and enhances the healing process.
Repairs damage normally caused by salon chemical services.
Delivers light energy directly from different positions without loss of light properties to ensure appropriate dosage.
Our laser hair loss treatment programs are affordable and effective for men and women of all ages and hair types who are suffering from hereditary pattern hair loss. Laser hair therapy is not for everyone. It is most effective in those who are just beginning to see signs of thinning hair and hair loss (Norwood scale 1-3, Ludwig Type I). Please refer to the above Norwood/Ludwig classification charts.
Proven Hair Loss Treatment Solutions
To determine whether Laser Hair Therapy is right for you, please contact us to schedule a free, confidential consultation. A professional Tosi's hair restoration specialist will work one-on-one with you to answer all your questions and help you determine what the best hair loss solution is for your own specific needs.
GET STARTED WITH A
FREE CONSULTATION
Whether you are suffering from thinning hair and want to stop your hair loss, or want more hair, we provide the most effective and advanced hair restoration and hair loss treatment solutions for men and women of every age.
Trust. Care. Confidence.
All of our services are provided with your complete privacy in mind. We provide a private, respectful atmosphere which our clients appreciate. Regardless of the cause of your hair loss, Tosi's is here to help.
Get Answers Today
RESTORE YOUR HAIR. RESTORE YOUR LIFE. Schedule a free, private consultation today.