Medical Grade Wigs for Women
HUMAN HAIR WIGS FOR ALOPECIA & MEDICALLY-RELATED HAIR LOSS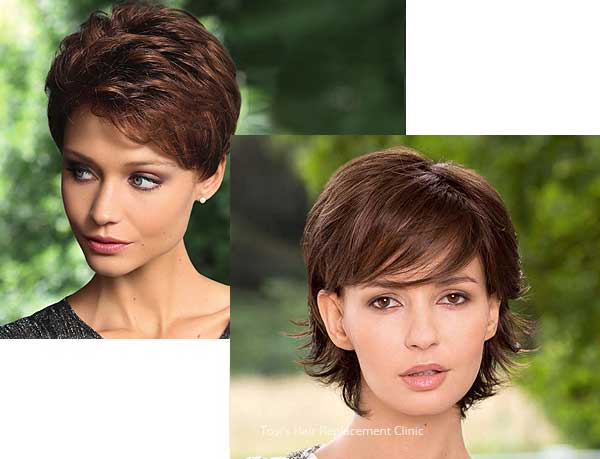 Custom Wigs
for Medical Patients
We have over 45 years experience helping women with the devastating effects of hair loss. We take great pride in offering women the finest quality wigs especially for those with alopecia, or who are undergoing medical treatments that cause hair loss.
Under such circumstances, finding just the right wig for you and your needs is an important decision to make. Selecting the right wig can make all the difference in  not only how you see yourself, but also how you are seen by others.  If you are undergoing medical treatments that cause hair loss, the right wig can also help preserve your privacy while you are in treatment or recovery.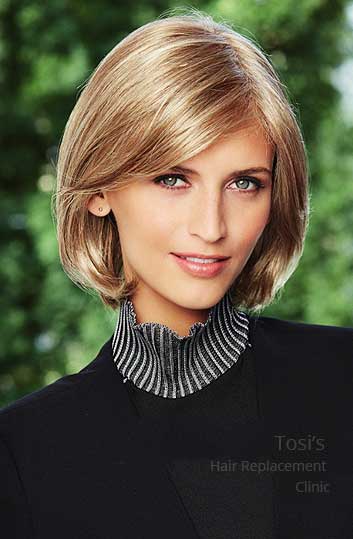 BEAUTIFUL WIGS FOR ALOPECIA & MEDICAL HAIR LOSS
Choosing Your New Wig
There is nothing like a high-quality wig made using 100% natural human hair for beauty, style, and comfort.
Human hair wigs offer many advantages like the ability to color, and style it any way you like. At Tosi's Hair Replacement Clinic in Exeter, PA, we work hard to style your wig just they way you want it. Our wigs are different from many other companies, our medical grade wigs for women are custom made using 100% natural human hair. We offer our customers lace front and full lace wigs.
At Tosi's Hair Replacement Clinic in Exeter, Pennsylvania, we offer:
Virgin European hair wigs
Comfortable human hair cancer and chemotherapy wigs
Exclusive Alopecia and medical grade wigs for women with hair loss
Private consultation by appointment with a Tosi's Hair Clinic wig specialist
When it comes to the quality of hair we use in our custom alopecia and medical wigs, great care is taken in designing the cap. Our caps are created for women with little to no hair so they do not irritate a sensitive scalp. They are so natural looking and so comfortable to wear that you only need to touch them to see for yourself just how great they truly are.
The Importance of Styling Your Wig
When a wig is made well, it will go unnoticed in any situation. That is why we only use quality human hair and why it is cut and styled by those with experience in wig styling. Each wig we make is individually made and styled to fit the specific needs and lifestyle of our clients. There is a great importance put on styling your wig, and that cannot be overstated enough. That is why Tosi's Hair Replacement Clinic is one of the best anywhere in Northeast, PA, and its surrounding areas. We are committed to making sure your new wig or topper looks both beautiful and amazing.
Caring for Your Wig
Investing in a high-quality wig is important. That is why we work with you throughout the process so you understand and are also comfortable in knowing how to care for your new wig before you even take it home.
For more information on our medical wigs for cancer patients and to schedule a consultation, please get in touch today. We will schedule a private consultation for you and help you choose the right wig for your specific needs! Call (570) 693-3276 now to book your appointment.
GET STARTED WITH A
FREE CONSULTATION
Whether you are suffering from thinning hair and want to stop your hair loss, or want more hair, we provide the most effective and advanced hair restoration and hair loss treatment solutions for men and women of every age.
Trust. Care. Confidence.
All of our services are provided with your complete privacy in mind. We provide a private, respectful atmosphere which our clients appreciate. Regardless of the cause of your hair loss, Tosi's is here to help.
Get Answers Today
RESTORE YOUR HAIR. RESTORE YOUR LIFE. Schedule a free, private consultation today.