Tosi's Hair Replacement Clinic
WHATEVER THE REASON FOR YOUR HAIR LOSS, WE'RE HERE TO HELP!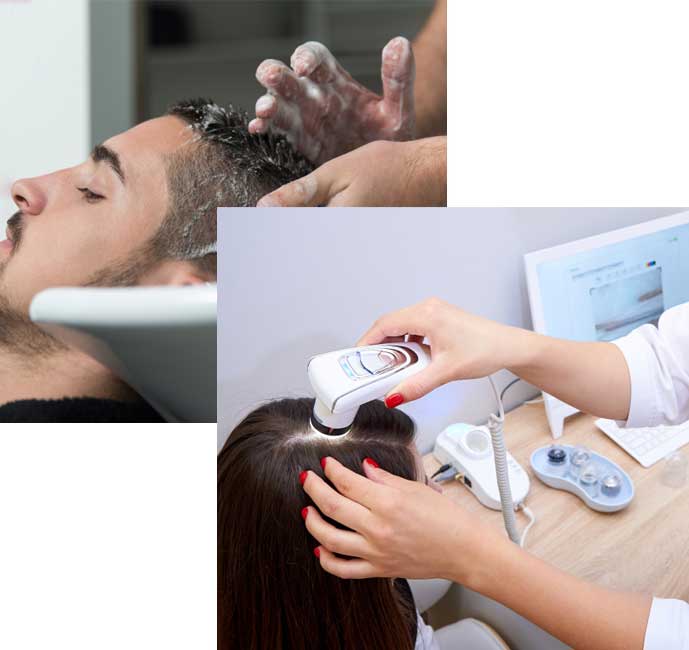 Proven Hair Loss Solutions for Men & Women
Tosi's Hair Replacement Clinic, Inc. offers the latest in totally natural hair replacement and hair restoration solutions for men, women and children. Located in Exeter (Scranton / Wilkes-Barre area), Pennsylvania, we are dedicated to making a positive difference in the lives of those suffering from hair loss and thinning hair.
Serving clients across Northeastern and Central Pennsylvania, New Jersey, New York City, and Philadelphia areas for over 45 years. We combine the latest state-of-the-art technology with a comfortable, welcoming atmosphere and a caring, professional staff.
Our state-of-the-art facility is designed for today's new and exciting techniques for men's hair replacement and women's hair loss solutions.
Restore Your Hair. Restore Your Life!
STATE-OF-THE-ART HAIR LOSS AND HAIR RESTORATION SERVICES FOR MEN AND WOMEN
We want you to feel like Tosi's Hair Replacement Clinic is your home away from home, with a comfortable, calm, caring, and private atmosphere.
We are dedicated to helping our clients restore not only their hair, but their self-confidence so they can lead an active, self-assure life without constantly worrying about their hair loss.
Tosi's Hair Replacement Clinic is a leader in non-surgical hair restoration and continues to raise the bar in the professional fields of hair loss prevention and hair restoration. We continue to invest in and work with the latest in non-surgical hair replacement solutions that are simply unsurpassed.
Our team is a close-knit group that is always here to help you look amazing and feel great from the moment you walk through the door, giving you the great-looking hair you deserve, with the latest hair styles and cuts is our goal. Come in and let us help you discover your prefect look.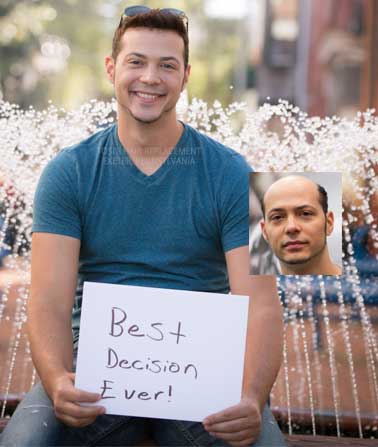 What Our Clients Are Saying
"My wife is a Tosi's client for many years and I must say the support that Tina and her crew provides helps make of our lives so enjoyable. My wife has the best appearance everywhere; home, work, dining, and going to the beach. MaryAnne always has a smile on her face. Thank you, Tina and crew."
Patrick K.  (Google Reviews)
"Tosi's is amazing! The staff (especially Tina & Jackie) are very friendly, well skilled, and knowledgeable!"
James P.  (Google Reviews)
Pennsylvania's
Hair Restoration Experts
STUDIO HOURS

Tuesday: 9:00am – 8:00pm
Wednesday: 9:00am – 5:00pm
Thursday: 9:00am – 8:00pm
Friday: 9:00am – 5:00pm
Saturday: 8:30am – 5:00pm
Sunday-Monday: Closed.
No matter what kind of hair loss you're experiencing, we can help. Contact us today to schedule your free, private consultation.