Hairskeen

TM

Custom Hair Replacement for Men
THE PERFECT HAIR REPLACEMENT SYSTEM FOR THE LIFE YOU DESERVE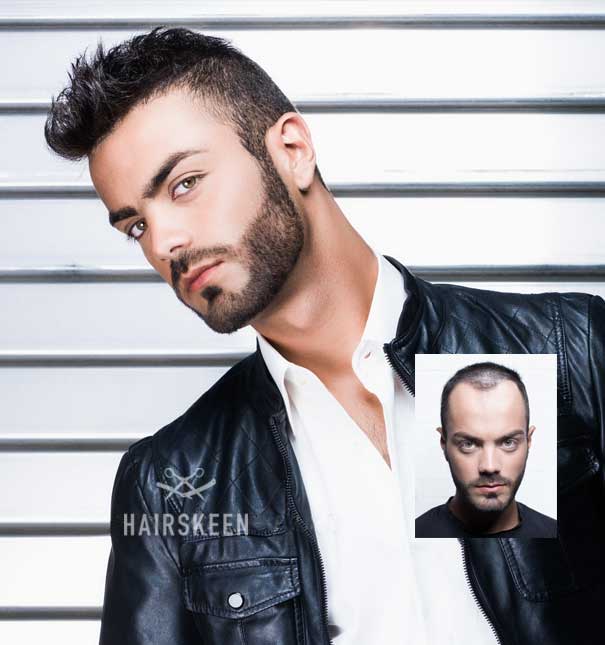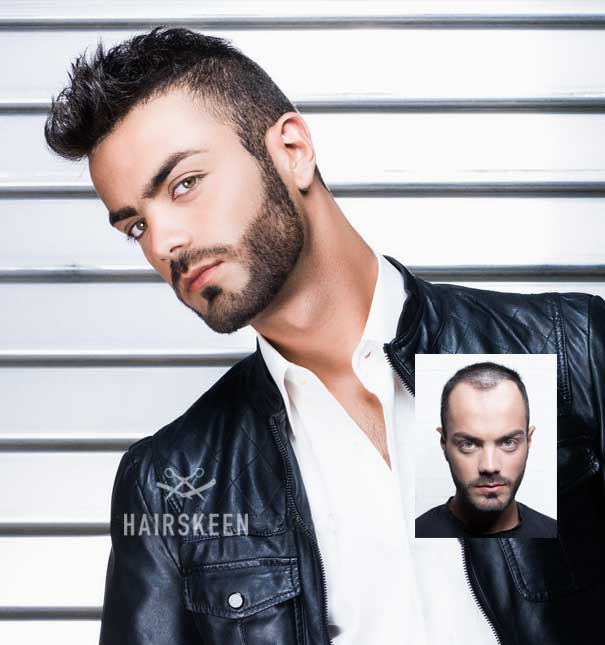 Hairskeen Hair Replacement for Men
Style Your Head. Restore Your Confidence.
Now you can have the latest in fashion-forward European men's hair replacement technology with unbelievably natural results. That means – with a little help from our expert team of expert stylists – you and your awesome new hair could be stepping into the next chapter of your life in just one afternoon.
Hairskeen offers the very latest in European men's hair replacement technology combining the latest non-surgical hair restoration technology with modern style and design for unbelievably natural results. As a leading provider of custom men's hair replacement solutions in the Scranton/Wilkes Barre, Pennsylvania area, we are excited to offer Hairskeen to our clients who want the very latest in men's non-surgical hair replacement and style.
The Latest in Men's Non-Surgical Hair Replacement
If you have been looking for a men's hair loss solution that's on the cutting edge of hair replacement technology, look no further. At Tosi's Hair Replacement Clinic in Exeter, Pennsylvania, we are thrilled to be among the first men's hair restoration centers in the USA to share Hairskeen's latest breakthrough non-surgical hair loss solutions with our clients.
With Hairskeen, you can do so much more than just restore your hair. Now you can have the latest in men's hair styles and the ability to create your own personal look to express your own personal style, whether it's modern and trendy or urban and sophisticated.
Utilizing the finest in 100% natural human hair, you get a totally undetectable custom look and feel that is uniquely you. Now you can say goodbye to hair loss anxiety once and for all and life your life on your own terms again.
And Hairskeen is easy to maintain; just treat it like your own natural growing hair. Wash it, blow dry it, use grooming products and get on with living your best life with a full head of great looking hair.
Restore Your Hair. Restore Your Life.
Hairskeen is designed for men, regardless of age, who want hair that looks great. And it only takes an afternoon. It all starts with a complimentary, private hair and scalp analysis. Get in touch today and see how easy it is to "Restore Your Hair. Restore Your Life."
Pennsylvania's
Hair Restoration Experts
STUDIO HOURS

Tuesday: 9:00am – 8:00pm
Wednesday: 9:00am – 5:00pm
Thursday: 9:00am – 8:00pm
Friday: 9:00am – 5:00pm
Saturday: 8:30am – 5:00pm
Sunday-Monday: Closed.
No matter what kind of hair loss you're experiencing, we can help. Contact us today to schedule your free, private consultation.